Z: Central Services of the Transregional Collaborative Research Centre and Public Relations
Principal Investigators:
Managing Director:
Coordination and Public Relations:
Administrative Support: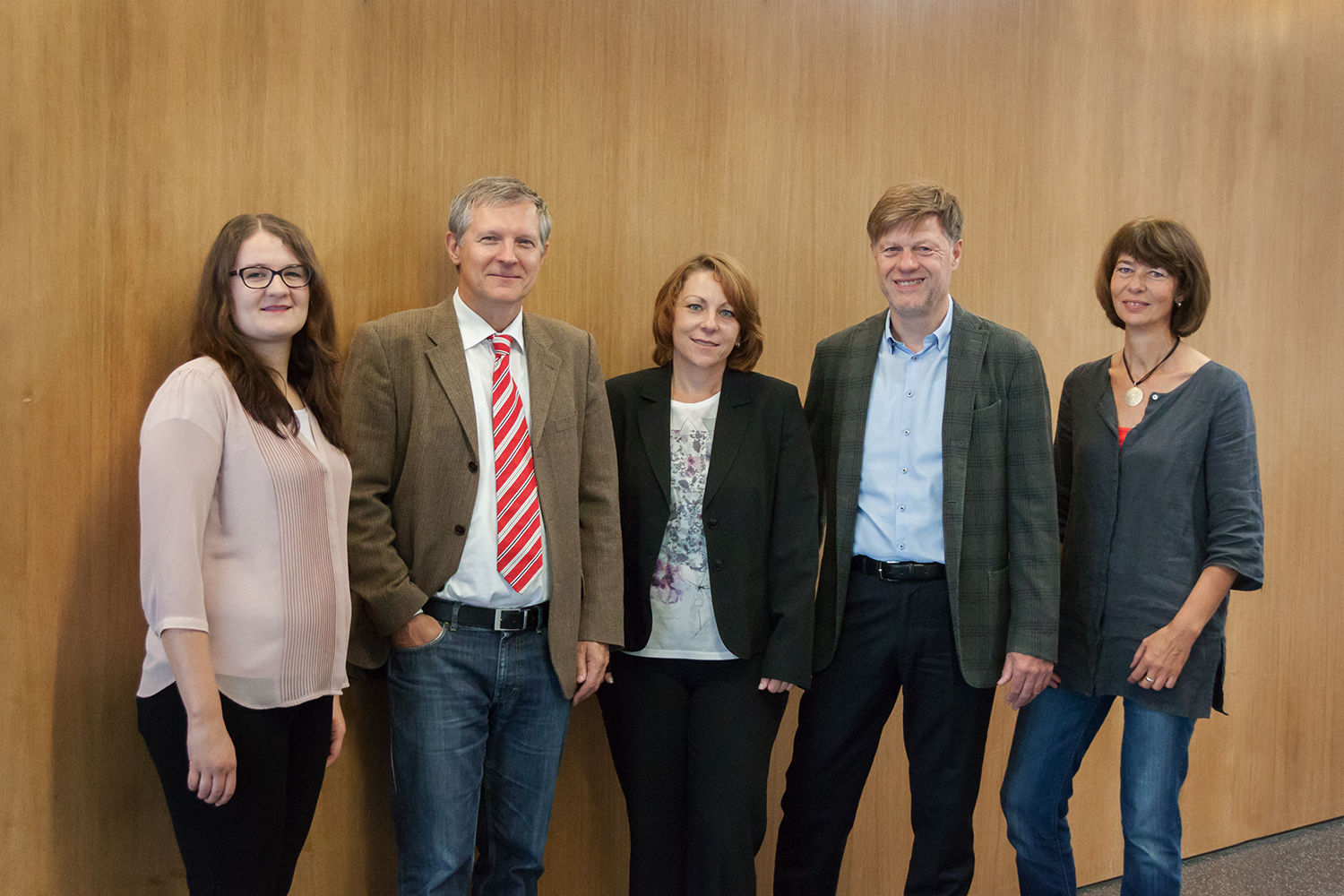 From left to right: Stefanie Kugler, Jürgen Teich, Sandra Mattauch, Jürgen Kleinöder and Ina Derr.
About Project Z
The central activities and services in our CRC/Transregio 89 are coordinated and organised by Project Z. These activities and services are subdivided into two parts:
The first part is administrative support, organisation of meetings (i.e. internal project meetings and workshops, Doctoral Researcher Retreats (DRR)) and assistance for visits of guest researchers and for researchers travelling abroad. Project Z also provides technical support and a multitude of measures improving infrastructure and supporting data management tools for communication and collaboration (subversion repository, mailing lists, Wiki). We continue to support our researchers in facilitating equal career opportunities as well as balancing family and scientific career (e.g. kidsboxes or babysitting service during our annual meetings). In order to promote our doctoral researchers, we also organise courses and trainings. Last but not least, the support of all management activities, financial administration and bookkeeping belong to our central service unit.
The second part of Project Z concerns public relations. This comprises establishing contacts with important research sites as well as the inception of an international Industrial and Scientific Board. Scientific ideas and results of the CRC/Transregio 89 are discussed regularly with guest researchers at our "The InvasIC Seminar" as well as various workshops and conferences. Among others, our website www.invasic.de, promotion material, press releases and media relations are also in charge of Project Z. Finally, we also provide the support and organisation of central publications like the "InvasIC Annual Report".
---